The Emmett Till Memory Project is a collaborative production of the Emmett Till Memorial Commission of Tallahatchie County, Mississippi, and scholars across the country.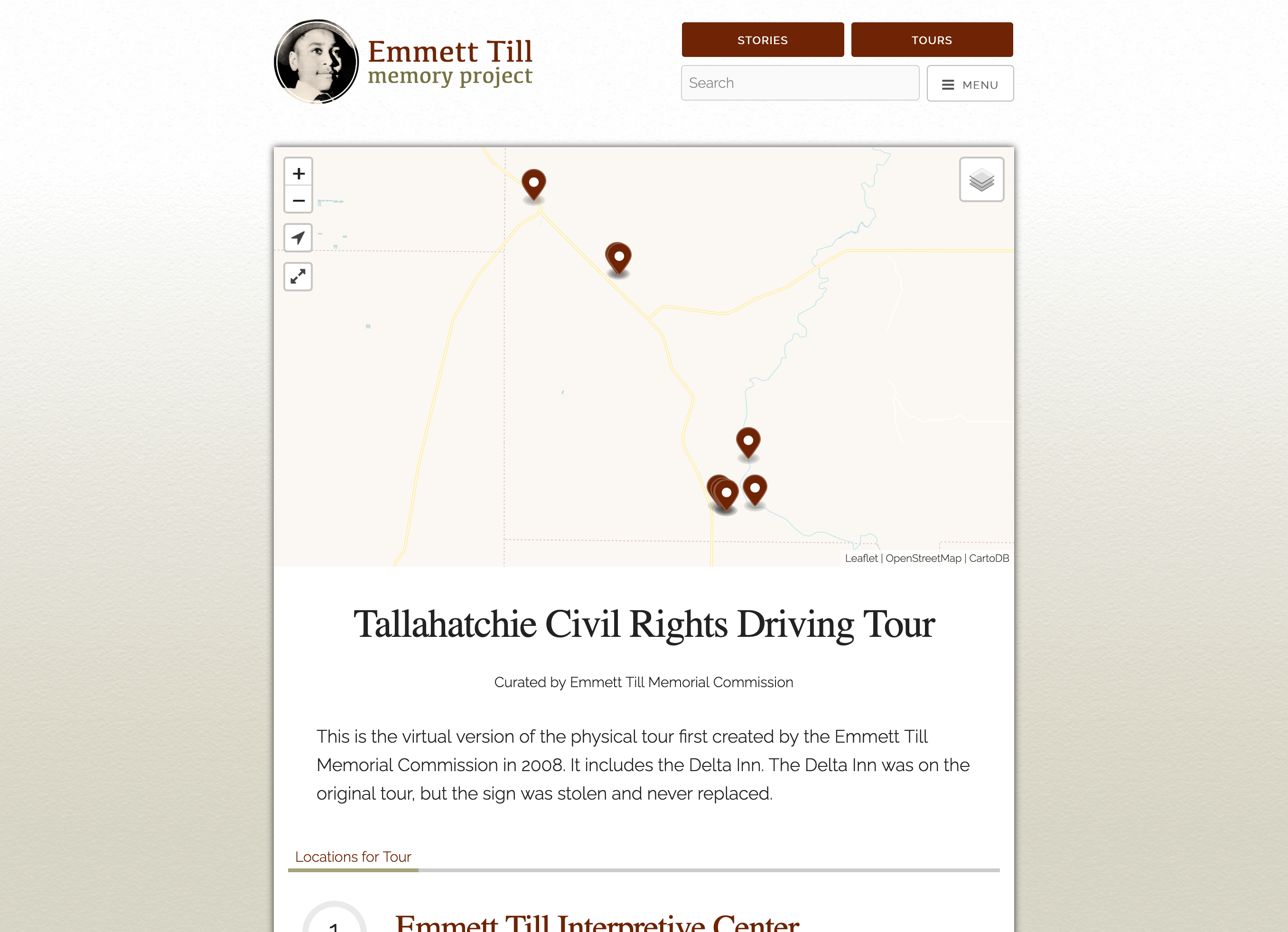 The project, which exists as a web page and a mobile app, is a complete guide to the legacy of Till's murder. The app takes users to the most important sites in the Mississippi Delta and beyond. At each site, the app provides expert-vetted narratives, access to relevant archival documents, and a collection of historic and contemporary photographs. The ETMP teaches users what happened at each site in 1955 and how the sites have been commemorated since 1955. By telling Till's story from the perspective of each site, the app encourages users to wrestle with different versions of Till's story and think critically about how it has been passed on.
The Emmett Till Memory Project has been named by the National Humanities Alliance as a top 5% public project in the country.
---
Dave Tell
Professor, Department of Communication Studies & Co-Director, Institute for Digital Research in the Humanities, University of Kansas

Dave Tell (Co-PI) is Professor in the Department of Communication Studies at the University of Kansas, and Co-Director of the IDRH. His research focuses on issues of race, memory, and place. A long-time partner with the Emmett Till Memorial Commission of Tallahatchie County, Inc., Dr. Tell's work has a strong public focus. His scholarship is written for broad, public audiences. As Co PI, he will coordinate and oversee all aspects of the institute, and facilitate several sessions.
Benjamin Saulsberry
Public Engagement and Museum Education Director

Benjamin Saulsberry, is a native of West Tallahatchie County, Mississippi. He grew up surrounded by social justice activism, which he credits for his deep care and concern for his community today. Ben joined the Emmett Till Interpretive Center in 2016 and has spoken on race, racism, and racial reconciliation across the country on behalf of the Center, including at Harvard Law in 2017 and the University of Detroit at Mercy in 2019. He attended Mississippi Valley State University and the University of Mississippi for graduate work in music.